Once again long overdue, but one week earlier than last year ;-). I finally got around to prepare and fix the 2018 calendar calendar templates for Lightroom. No changes in the templates as such, they are still available in 12 different languages. As previous year, I included the three first months of 2019 in the 2018 packages. Some of you have requested this since you sometimes include upcoming months in your calendar designs.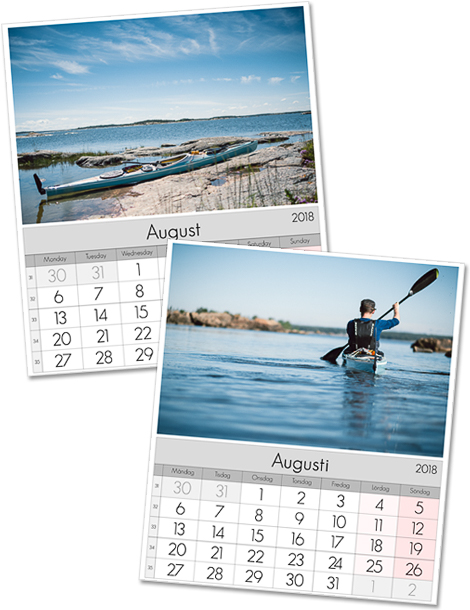 So go ahead and download the free ready to use versions in any of 12 languages:
Catalán
Danish
German
Norwegian
Finnish
Swedish
Italian
French
Spanish
Portuguese
Dutch
English
Download the calendar templates and create your own 2018 calendars using Lightroom's print module.
Or download the fully layered psd-file at above location and make your own templates. Change fonts, colors, etc using Adobe Photoshop.
More information regarding the Lightroom Calendar Templates, 'ready to use' as well as fully layered templates, the ISO sized Lightroom Print presets and how to use them.
More detailed instructions on how to modify the templates using data sets, etc.